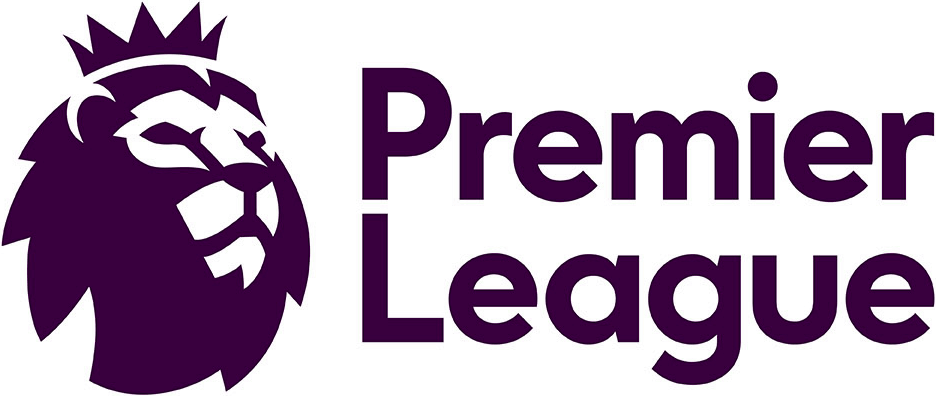 Premier League på TV
Hos TVkampen finner du alle Premier League kamper for sesongen 2019/20, som sendes på TV og Live Stream.
Premier league starter fredag den 9.august, hvor Liverpool møter Norwich på hjemmebane. Sesongen 2019/20 avsluttes med de siste kampene på selveste 17.mai.
Nykomminger for årets sesong er Norwich City, Sheffield Uniteds og Aston Villa.
De regjerende mesterne, Manchester City, går inn i sesongen i håp om å kunne forsvare tittelen en tredje gang på rad, men de kommer til å få tøff motstand av blant annet
Liverpool
, Tottenham Man United og Chelsea.
Nedenfor kan du se alle TV-sendinger for Premier League 2019/20!
Ingen sendinger finnes for aktuelt utvalg.
Premier League
Verdens mest fulgte fotballiga, Premier League, er i følge mange den aller beste fotballen. Interessen for den engelske ligafotballen har alltid vært stor hos det Norske folket, og majoriteten har ett eller flere lag de følger litt ekstra med på i Premier League. Om du vil være sikker på at du ikke går glipp av noen Premier League kamper, benytter du med fordel TVkampen, hvor det tilbys en oversikt over samtlige TV-sendte kamper både på mobil og på PC.
Den engelske toppdivisjonen ble sparket i gang for første gang i 1888, og i 1992 ble det vi kaller for Premier League dannet. Dette var i sambånd med en restaurering av den engelske ligafotballen i håp om å komme på linje med de øvrige europeiske ligaene, spesielt Italia og Spania, i form av inntekter og seere. I dag er Premier League uten tvil den mest innkomstdrivende og fulgte fotballigaen i verden, og har interesserte verden over.
Ligaen utgjøres av 20 lag fra Wales og England. De tre laveste plasserte lagene etter hver sesong flyttes til The Championship, som dermed erstattes av tre lag fra andredivisjonen. De fire best plasserte lagene i Premier League etter hver sesong er kvalifiserte til neste sesongs Champions League. Laget på femteplass er klar for Europa League, og til og med laget på sjette plass og sjuende, avhengig av hva som skjer i de opprinnelige cupene. En sesong pågår som regel fra august til mai, og hvert lag spiller 38 kamper.
Laget som har flest ligatitler gjennom historien er Manchester United som har vunnet ligaen hele 20 ganger. Deretter finner vi Liverpool med 18 titler, og Arsenal med 13 stykker. I løpet av de seneste årene har disse lagene, sammen med Chelsea, Manchester City og Tottenham dannet en topplass i ligaen. Laget som har vunnet flest titler under den seneste 10-årsperioden er Manchester City, en klubb som etter store investeringer har blitt en veldig fremgangsrik sammensettelse. Det er sjeldent at uro oppstår når det kommer til vinnere av Premier League, men sesongen 2015/16 var en sesong som har gått inn i historien for å være en av de mest sjokkerende noensinne. Ikke var det Manchester City som vant, og heller ikke Chelsea. Av alle klubber så var det Leicester City som trakk det lengste strået, og betegnet seg selv som mestere da sesongen ble avsluttet.
Klubber i Premier League har muligheten til å verve og selge spillere i løpet av to perioder per år, én gang på sommeren, og én gang i januar. I Premier League, med sitt sterke varemerke og store pengeflyt, blir det omsatt milliardbeløpet i året på spilleroverganger.
Premier League toppscorer de siste sesongene:
2017/18 - Mohamed Salah
2016/17 - Harry Kane
2015/16 - Harry Kane
2014/15 - Sergio Agüero
2013/14 - Luis Suárez

Den norske representasjonen i Premier League har pendlet mellom bra og ikke-eksisterende gjennom årene. Blant de mest fremtredene svenske spillerne i Premier League finner vi:
Ole Gunnar Solskjær, John Carew, Tore Andre Flo, Joshua King, Jan Åge Fjørtoft, Steffen Iversen, Thomas Myhre, Morten Gamst Pedersen, Jon Arne Riise og Brede Hangeland
På norsk TV er det TV2 som har vist Premier League-sendingene siden flere år tilbake. Kampene spilles først og fremst over helgene, men det forekommer også omganger som spilles midt i uka. For en tid tilbake var det ikke mulig å se mer enn én kamp når starttiden var den samme for flere kamper.
Annonse

Annonse

Annonse

Annonce